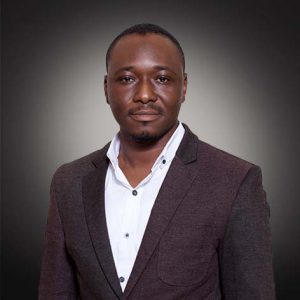 Aderopo Joseph
Architect – BSc, MSc Arch., QMS Lead Auditor
Ade joined the Practice in the year 2009. He has participated in various range of Projects amongst which are the Walk-in centre for MTN at Sokoto, MTN Regional Office Rehabilitation and Switch both at Abuja and Hilltop Retreat Centre, Abuja.
He participated actively in the process which led to the Certification of the Practice to ISO 9001:2008. He is a trained internal Auditor.
Ade obtained Bachelor and Masters in Architecture Degrees from University of Jos Nigeria in 2005 and 2008 respectively.