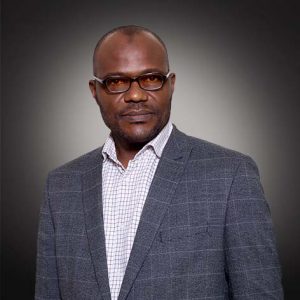 Abu-Atik Mohammed Cullis
Human Resource Manager/ Head Admin – Bsc, ACIPM, QMS Lead Auditor
Cullis joined the Practice in 2011. With over 18 years post graduation experience, he has been in charge of the Practice's Human and Material resources.
He is an active member of The steering committee for QMS ISO 9001:2008 and recently qualified as a certified internal auditor.
Cullis obtained B.sc (Industrial Relations/ Personnel management) from University of Lagos in 1998 and he is an Associate Member of The Chartered Institute of Personnel Management of Nigeria in 2015.